Sherman Oaks Condos for Sale
Search for Sherman Oaks, CA Condos for Sale. Your Best Resource for Active, Available and actually for sale Condos in Sherman Oaks. Consistently updated accurate listings for Sherman Oaks Townhomes, Townhouses and Condominiums for Sale.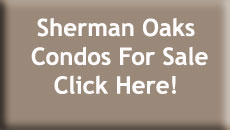 Expertise, Knowledge and Professionalism. Why work with someone that just "opens the doors." You should hire a Real Estate Agent that knows the area, is familiar with the Condo Buildings in the Area, who sells condos in the area and is up-to-date on City ordinances including the New Earthquake Retrofitting Ordinance passed in 2016 in Los Angeles. Knowledge about Rent Control and what that could mean for you as a buyer or investor. Agents are easy to find (you can find them on park benches!),
Todd Riley | Sherman Oaks Condo Expert |
818-538-6331
| CABRE#01165252 |
Todd@ToddRiley.com
|
Sherman-Oaks-Condos.com
Monitor the Value of Your Sherman Oaks Condo!
Sherman Oaks Condo Values | Click Here